Patience: a downfall of the great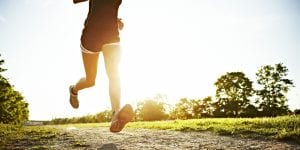 This post is inspired by the Olympic men's 5000m trial run that I watched last week. I love the Olympics, and I think there are a lot of life lessons we can learn from them. If you watch the track and field events, you know that a lot of times they run in a pack and pace themselves until the last stretch when they run like hell to make it to the finish line first. In this 5000m race, one man decided halfway through that he was going to sprint ahead of the pack. The announcers were doubtful of his approach, and began to discuss how patience is key in this event.
I can only imagine what it feels like to be in the event of your life having to practice that level of patience. I wish I could tell you I am the master of patience, but I struggle with it at times just like everyone else. I have, however, learned a lot about patience from my clients' bodies.
I think we all know that body transformations don't happen overnight, but practicing patience in this process proves to be a challenge for most. When I hear "I'm going to cut all carbs, only eat chicken, join a pyramid scheme supplement program, do cardio 2x day"… I am doubtful because you're my track star running the race and you're sprinting in front of the pack. I know that if you pace yourself and stay dedicated to the journey, you will make it to the finish line strong. I also know that choosing to sprint in front of the pack will lead to failure. You're pulling out all the stops at the beginning of the race and will have nothing left for that last lap. Patience will help you win the race.
In the 5000m trial, the bell rang for the last lap and the pack started to run like hell, leaving that one man that was in front in the dust. The moral of this story is, have patience, pace yourself, and listen to your coach. It will be one of the most challenging tests of your life because we all want to be ahead of the pack NOW. Your body needs time to process, adjust, and balance. Slow and steady wins the race.
Ashley Brodeur, MS, CPT
Owner, Active Lifestyle Fitness, LLC
ashley@activelifestylefitness.com